Why is Efficient Container Stuffing Important?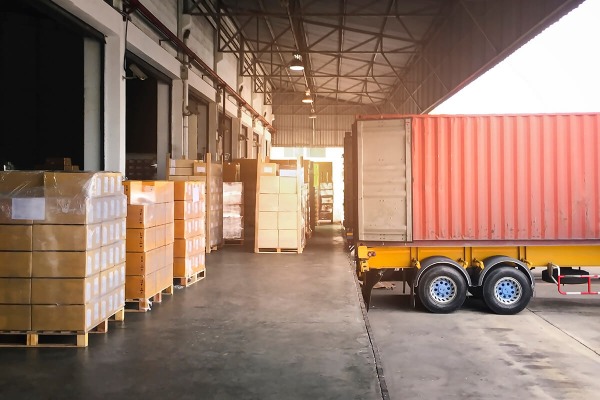 Efficient container stuffing plays a critical role in international shipping, particularly in a trade  hub like Singapore. It ensures that goods are loaded into containers in a way that guarantees their safety and prevents damage during transit. It's even more important for temperature-sensitive cargo. Proper stuffing not only safeguards the cargo but also optimises the use of available space, reducing shipping costs. Moreover, it's instrumental in maintaining the quality of transported goods, ensuring that they reach their destination in the original condition.
Singapore relies heavily on efficient transportation of goods. Refrigerated containers are indispensable to this process, preventing spoilage and preserving quality for perishables like fruits, vegetables, meat and pharmaceuticals. 
How Container Stuff matters to cold supply chain:
Proper container stuffing is vital to harness the full potential of reefer containers. Before embarking on the journey, it needs to pass a Pre-Trip Inspection checklist. Let's examine some key aspects:
Temperature Control: Reefer containers from providers like Jaberson Technology are designed to maintain temperatures within a specific range, typically between +25°C and -25°C. The container stuffing process must align with best practices in cold storage to make sure the goods won't absorb heat and hold the desired temperature over time. 
Ventilation

: Adequate ventilation is essential when transporting chilled cargo to and from Singapore. As hot air rises through the process, proper ventilation allows it to escape, maintaining the required temperature. 

Humidity Management:

When condensation occurs, it can damage your goods. Jaberson Technology's reefer containers are equipped to manage humidity levels, Our container stuffing process is designed to improve ventilation and minimising condensation, using insulation, dehumidifying tools, desiccants, properly dried pallets, and painted shipping containers. 

Effective Drains:

Reefer containers have well-designed drains to remove excess water and prevent water and insects from getting into the container.

Precooling

: Prior to loading, cargo, especially fruits and veggies, may need to be precooled to the desired temperature. Refrigerated containers are built to maintain temperature, not bring cargo to the desired temperature.
Best Practices for Container Stuffing in Reefer Containers in Singapore
Efficient container stuffing for reefer containersrequires careful planning and execution, taking into consideration these factors: 
Cargo Segregation:

To prevent averse chemical reaction between incompatible types of cargoes, they should be kept separate on different decks, using clothes, tarpaulin and colour coded markers. 

Stacking Order

: Proper stacking is essential to maintain the container's balance, with heavier items placed at the bottom and lighter ones positioned above.

Dunnage Material:

Using dunnage materials like timber beams or pallets helps fill empty spaces and provides cushioning for goods during transit.

Labelling:

Clear and accurate labelling of cargo is essential to prevent mix-ups during the unloading process.
Final Notes
Cold storage is pivotal for the safe and reliable transportation of temperature-sensitive cargo. Understanding the best practices for refrigerated containers helps preserve product quality and reduce losses. It also enables companies to meet the growing demands of global shipping. 
Do you have inquiries about the cold supply chain in Singapore? Don't hesitate to reach out to Jaberson Technology for all your cold storage needs. We're here to provide consultation tailored to your project's requirements.
>> Read more: The Science of Heavy Equipment Moving