Your total solution partner for project logistics
Jaberson Technology is an integrated project management partner for our customers' logistics needs.
We pride ourselves as problem solvers for our customers. We would work in tandem with our customers to solve their logistics challenges from origin to final position. Our huge range of equipment and years of experience ensures efficient and safe heavy machinery moving. We also invest regularly in innovative new equipment to increase productivity.
Our team had moved heavy equipment for many different types of organisations such as data centres, commercial and residential buildings, petrochemical companies, pharmaceutical companies, schools, hospitals and many more.
We are more than just a machine mover, we are your total solution partner for safe and efficient moving.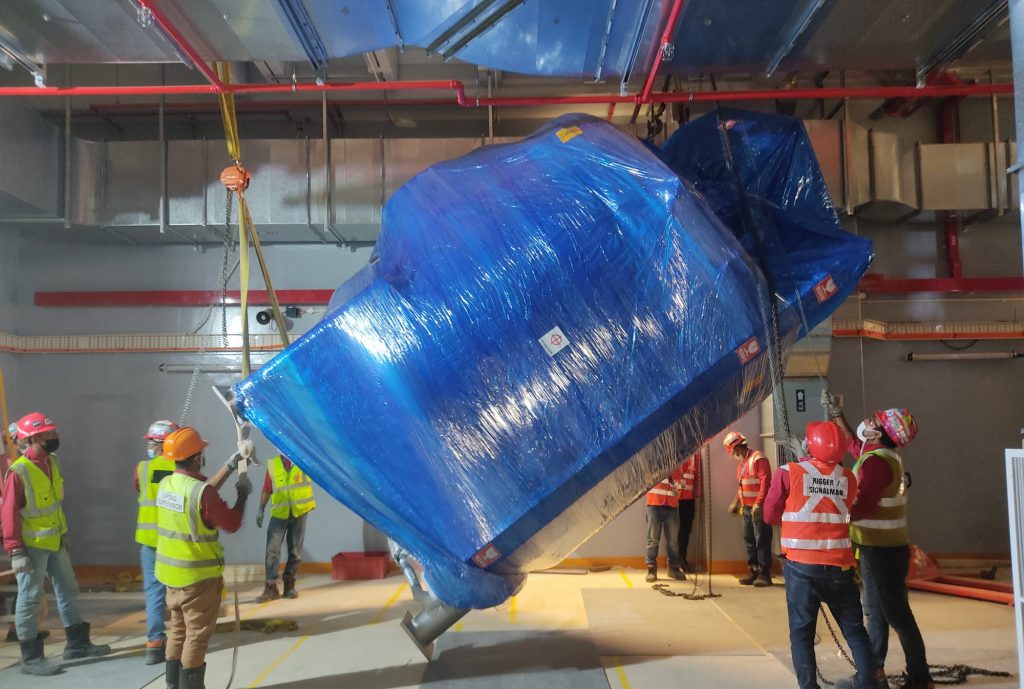 To be the industry leader in project logistics through innovation and technology.
To be the integrated project management partner of our customers by solving their problems with initiative, flexibility, experience, knowledge, innovation and technology. Always delivering with high standards of safety and customer service
2013

Jaberson Technology was incorporated

2014

Secured logistics management projects for both LRT Line and MRT Line equipment renewal

2015

Started commercial project logistic management for hospitals, shopping malls, residential buildings

2016

Started serving the biggest wafer fabrication plant in Singapore with our integrated logistic project management

2017

Started logistics project management for
data centre project island wide


2019

Secured LTA contract and separately increase capacity to handle up to 200 tons of machinery

2020

Appointed project logistic management company for the biggest data centre project in Singapore

2021

Major expansion of providing project logistics management into the wafer fabrication and data centre sector