We had been serving the construction industry since the start of our business in 2013. Examples of projects participated before are:
Hospital construction
Shopping mall construction
Residential building construction
Commercial building constructions
Underground tunnel construction


Examples of cargoes we had moved include; GenSet, DfMA modules, UPS, process equipment, and plant equipment.
In June 2022, Colliers stated that Singapore is the second largest data centre hub in Asia-Pacific after Tokyo. Global companies like Google, Amazon and Meta had already set up base in Singapore and the industry is expected to continue growing. We began serving the data centre industry in 2017 and had since served many technology companies all around Singapore. Our highly experienced team is able to perform project logistics management services from port clearance and warehousing to final escort trucking and positioning of cargo.
Examples of cargoes we had moved include are ACMV equipment, servers, transformers, chillers and electrical panels.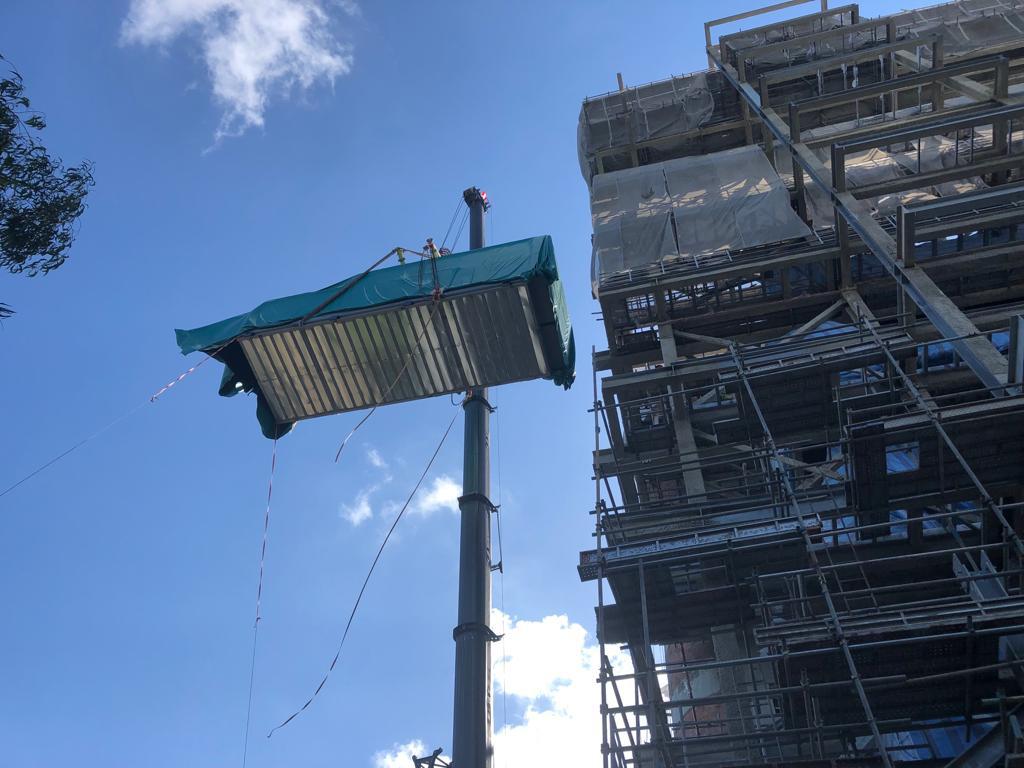 Singapore is a leading location for world-class pharmaceutical manufacturing plants, where innovative products are launched and produced. 8 of the top 10 largest global pharmaceutical companies have facilities in Singapore. Over the years, we had served many of the top pharmaceutical conglomerates in moving their cargo.
Examples of cargoes we had moved include chemical tanks, Lab OBE box and many products and assets with specific and sensitive requirements.
The petrochemical industry represents  represents 20.4% of the Singapore's total output. The country is home to around 100 petrochemical companies with multi-billion dollar assets placed in the island. Jaberson Technology had served many of such petrochemical giants in Singapore. Our expertise not only includes lifting and replacement of machinery during shutdown maintenance but also coming up with a detailed rigging plan for individual components to ensure safe and efficient work.
Examples of cargoes we had moved include are process equipment, plant equipment, electrical and mechanical equipment.